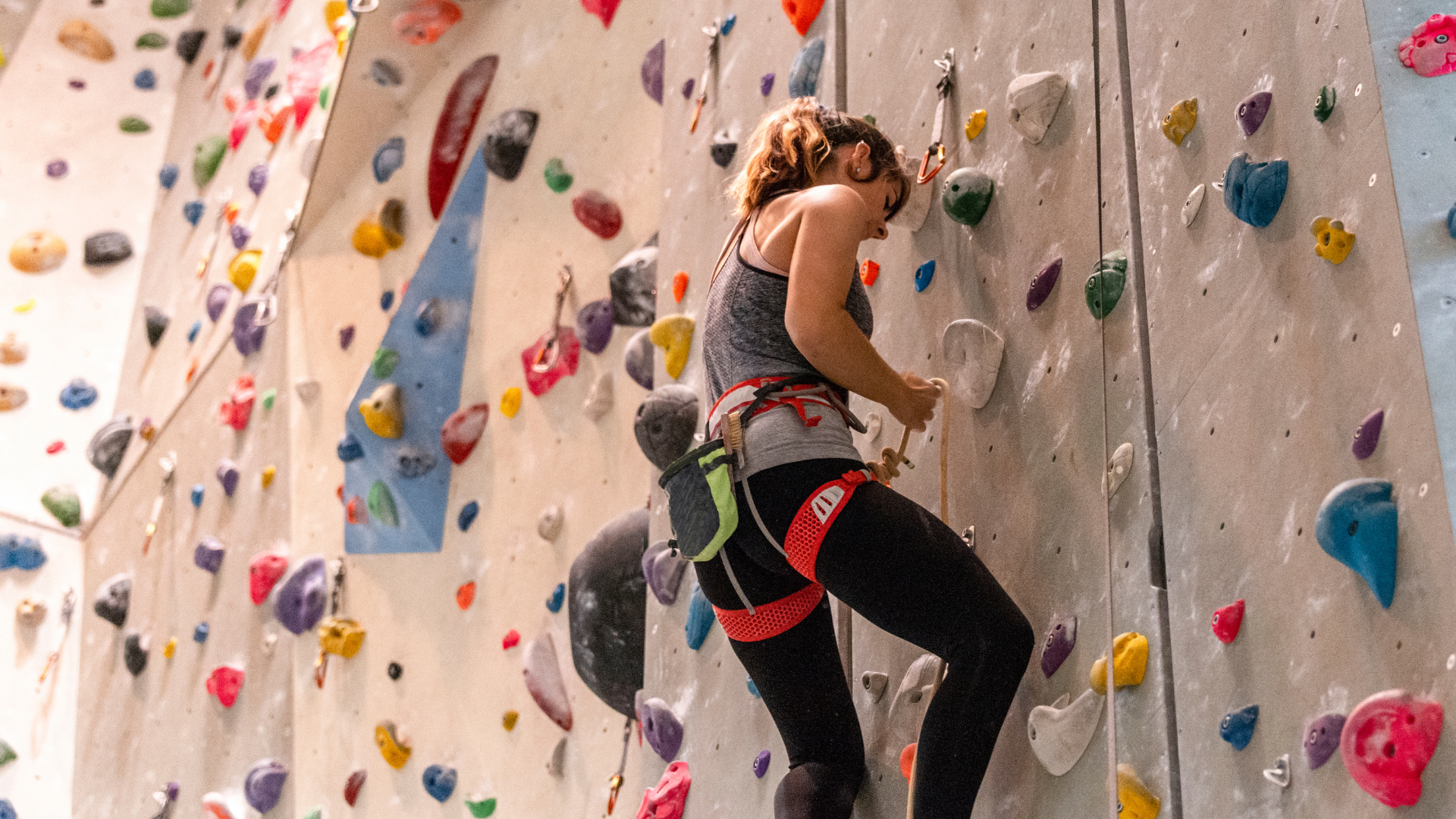 Posted on 8 November 2022 by Sara Prasek
First visit at the climbing center usually creates a lot of questions and concerns. As we all know, the beginnings of climbing, as well as any other sport, can be difficult. New athletes can therefore have a lot of distracting thoughts, that can reduce satisfaction from climbing training. Make sure that your customers don't have to worry about what they need when they visit your climbing gym for the first time. Create a bookmark 'First time in the climbing gym' and include in it key information for new customers.
6 things to include in the "First visit at the climbing gym" page
1) Necessary equipment and clothes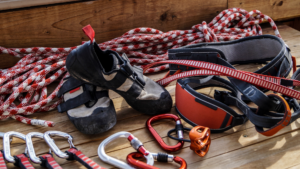 Dispel new customers' doubts about what clothing they should prepare for training. Describe and add pictures of a sample climbing outfit. Provide information on the possibility to use professional climbing equipment and footwear rental. Describe the additional rental costs so that the customer can be prepared for them. Introduce the possible payment methods. It is also a good idea to provide a guide on how to find the suitable equipment and footwear. Customers will, for sure, appreciate this.
Some people prefer to get their own equipment right away and not to use a rental service. So it's worth having a climbing equipment shop on site. However, make sure the sales person is properly trained in this matter. Climbing beginners will need professional help when choosing the equipment.
2) Information on mandatory pre-training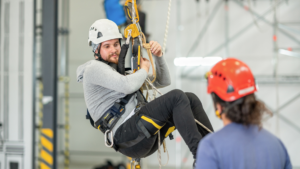 To ensure training safety, each new customer should know the basics of climbing. If your facility has a climbing zone with belay, make sure that your new customers have the opportunity to learn about the appropriate way of belaying. Show the basic climbing belaying equipment on your climbing gym website. This will save new customers time on site and get theoretical knowledge before they meet with the trainer.
Describe what the initial training will consist of and how long it will take. Tell the customer how much time before the planned training time he should be present in the club. Include training time and availability of instructors responsible for training.
3) Frequently asked questions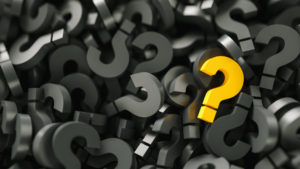 Talk to the reception staff and find out about what customers are asking the most often. Prepare answers to frequently asked questions. Describe them in detail on the page so that each customer can easily find and understand them.
In addition, you can give your customers the opportunity to ask additional questions via the website. Create a chat on your climbing gym website, where customers will be able to ask questions and get answers from the employees.
4) Photos of the facility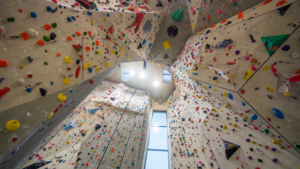 Show new customers how your climbing center looks. Place climbing wall photographs on the page. If you have additional fitness rooms or a gym, inform customers about it. Show photos of available training spaces that can be interesting for athletes. Keep in mind that customers often check out photos of available training rooms before visiting a sports facility. So, the quality and appeal of the photo gallery can affect whether a prospective customer chooses to visit your club or not.
5) Classes conducted in your club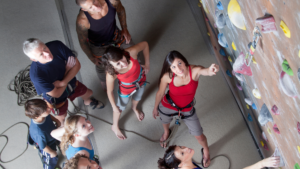 Present the climbing opportunities your new customer can benefit from in your climbing gym. Add a description of which training groups are available. Describe the level of climbing advancement of each group.
Are there other activities available in your climbing center that complement climbing training? Describe what classes are available. You can add photos or short videos of workouts.
In addition, show the coaches that guide your club's activities. Publish their photos and describe what they specialize in. This will increase the credibility of your club and make it easier for new customers to trust your climbing center.
6) Location of your climbing gym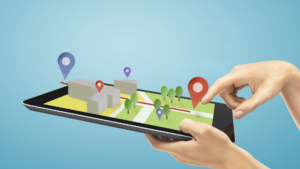 Describe the location of your climbing gym in detail. If there is a car park at your climbing center, let your new customers know about it. Also, inform them of the possible parking for bicycles and the place where the electric mill can be left for the time of the visit to the site. As well, it will be good to introduce an alternative for those who do not have their own means of transport. Show off the possibilities of getting to the site with public transport. It will also be a good idea to present a walking route from the nearest bus or train station.
Remember that not all customers will check the website before visiting your climbing gym. If you use this solution, you can show the key information at a simple-sale kiosk in your club. Customers who have not previously purchased the pass online or do not have a contract, will use the kiosk to purchase tickets and be able to enter the facility. In this way, new customers will have access to the most important things they need to know before they enter the climbing gym.
Tip: It's also worth recording a short video and publishing it on the 'First visit 
     at the climbing gym' page. It will be a great option for those who prefer 
     to watch / hear something rather than read.