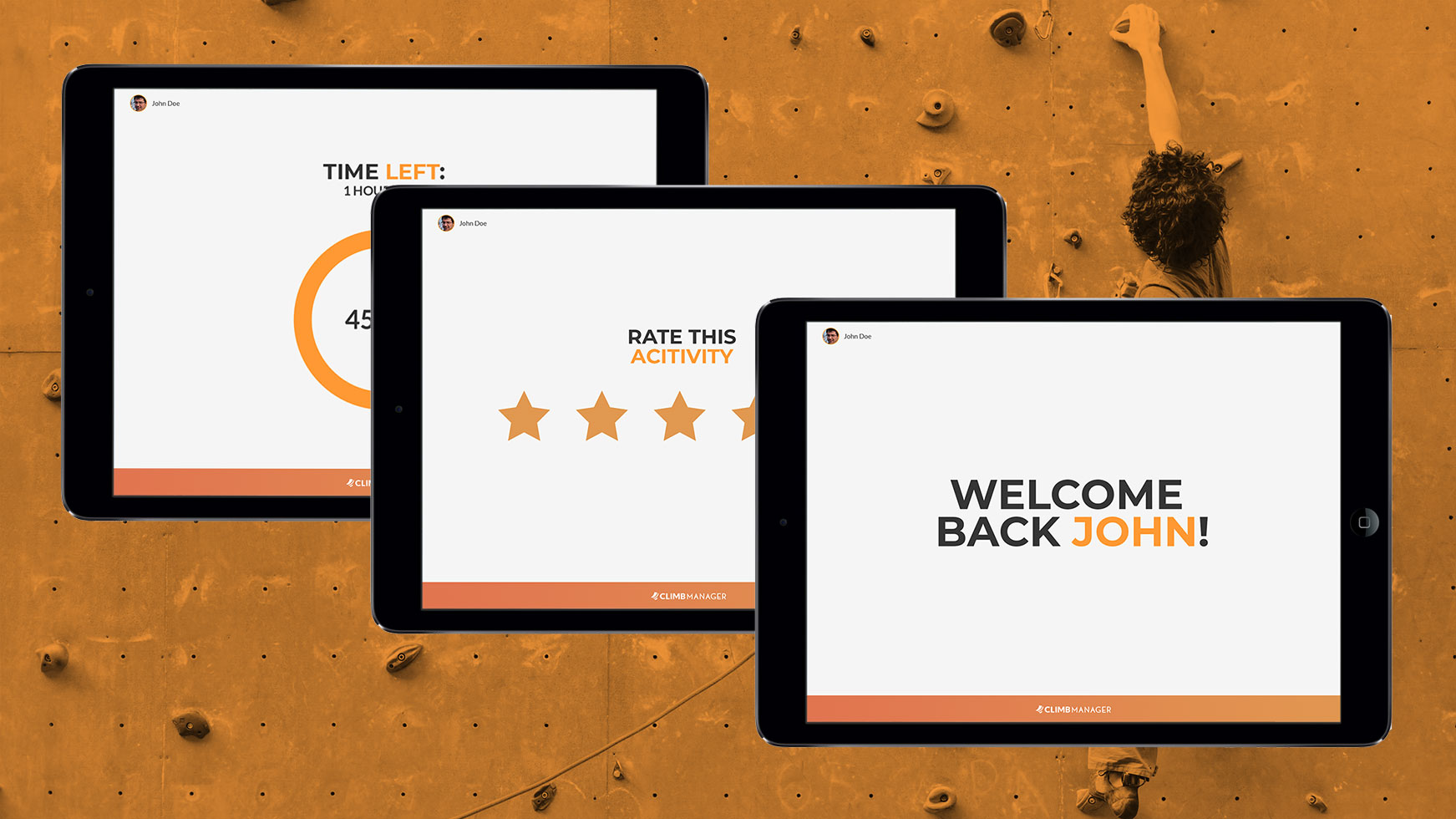 Posted on 11 July 2022 by Sara Prasek
Improve your climbing gym customers experience thanks to tablet applications
Nowadays, technology surrounds us from all sides. Modern technological solutions are being used to automate ticket sales and speed up registration, entry and exit to sports facilities. It is very helpful, but sometimes makes customers feel like one of many. To prevent this, use tablet applications to increase the positive experience of your customers.
How can tablet applications affect customer satisfaction with a visit to the climbing gym?
It's very simple!
There are five main types of tablet applications:
Welcome tablet, time control tablet, locker room tablet, satisfaction rate tablet, presence list tablet…
You can use all of them in your climbing gym, or choose the one or two that you think will be the most useful.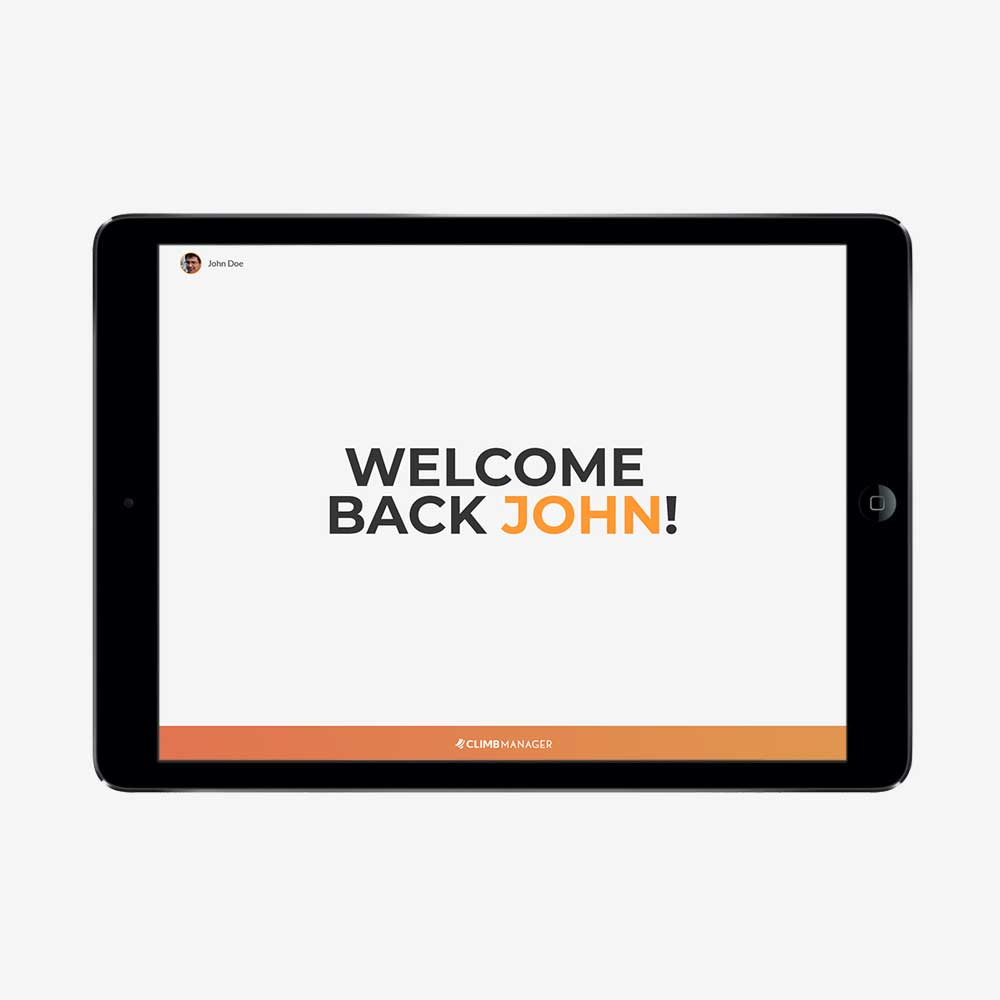 First of the features offered by tablet applications is welcome tablet. It is a software with which you can automatically greet your climbing gym guests with their real names.
This works when a customer enters a club and scans their card or the qr code associated with the account. When the carnet is accepted, a personalized greeting appears on the screen.
Give your customers the feeling of being special!
When customers buy temporary tickets, this is sometimes a little stressful for them to not exceed the time available. They're focused on remembering the time they entered the climbing gym. Instead, they should focus on climbing technique during their way to the peak.
With the functionality of the Time control tablet, your customers can check the time left at any time. To check it they have to simply scan the card or their personal qr code. After this they'll see the remaining time on the screen.
Remove unnecessary stress from your customers. Let them enjoy 100% of the time spent in your climbing gym!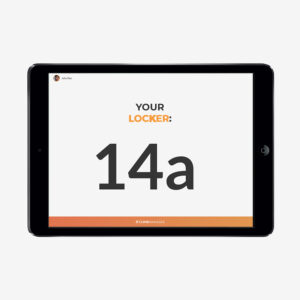 Locker room tablet is great to help you operate your climbing gym locker room. These tablets are typically placed next to the locker room or in the locker rooms. They allow customers to see which locker is theirs when they forget their number.
It works very easily. When the customer scans the card, the tablet displays the number of the locker assigned to him or her. This very useful functionality is used in many sports centers, not only in climbing-gyms.
Show that you are following the latest technologies and make it easier for your customers to find their lockers!
Satisfaction rate tablets can be placed at the exit of your climbing gym. They allow your customers to rate the quality of your service on a 5-point scale. This does not require registration or login, so it will only take a few seconds for your customers to give your climbing gym important feedback.
This solution will allow you to do basic research and see if your climbing gym meets your customers' expectations. To encourage customers to provide feedback, it is best to place such tablets at the gym exit. This is the best place, because at the exit gates customers sometimes have to wait a while, so in the meantime, they can take a moment to rate your climbing gym.
Statistics from your customers' reviews are displayed in the Manager Panel. Thanks to this you can always have full control over the satisfaction of your customers.
Show your customers that their opinion and feedback is important to you!
Presence list tablet

If you're running organized classes in your climbing gym, then this tablet application is designed for you. This is an application linked to your climbing gym's schedule.This allows you to check attendance lists for each class. It is a great facilitation, especially for trainers conducting sports activities in larger groups.
Keep your customers and your employees comfortable with tablet applications!
If

yo

u

are

interested

in

one

of

the

solutions

described

and

would

like

to

learn

more

,

please

contact

us.

We'd

be

happy

to

explain you

the

features

of

the

tablet

applications

in

more

detail

.