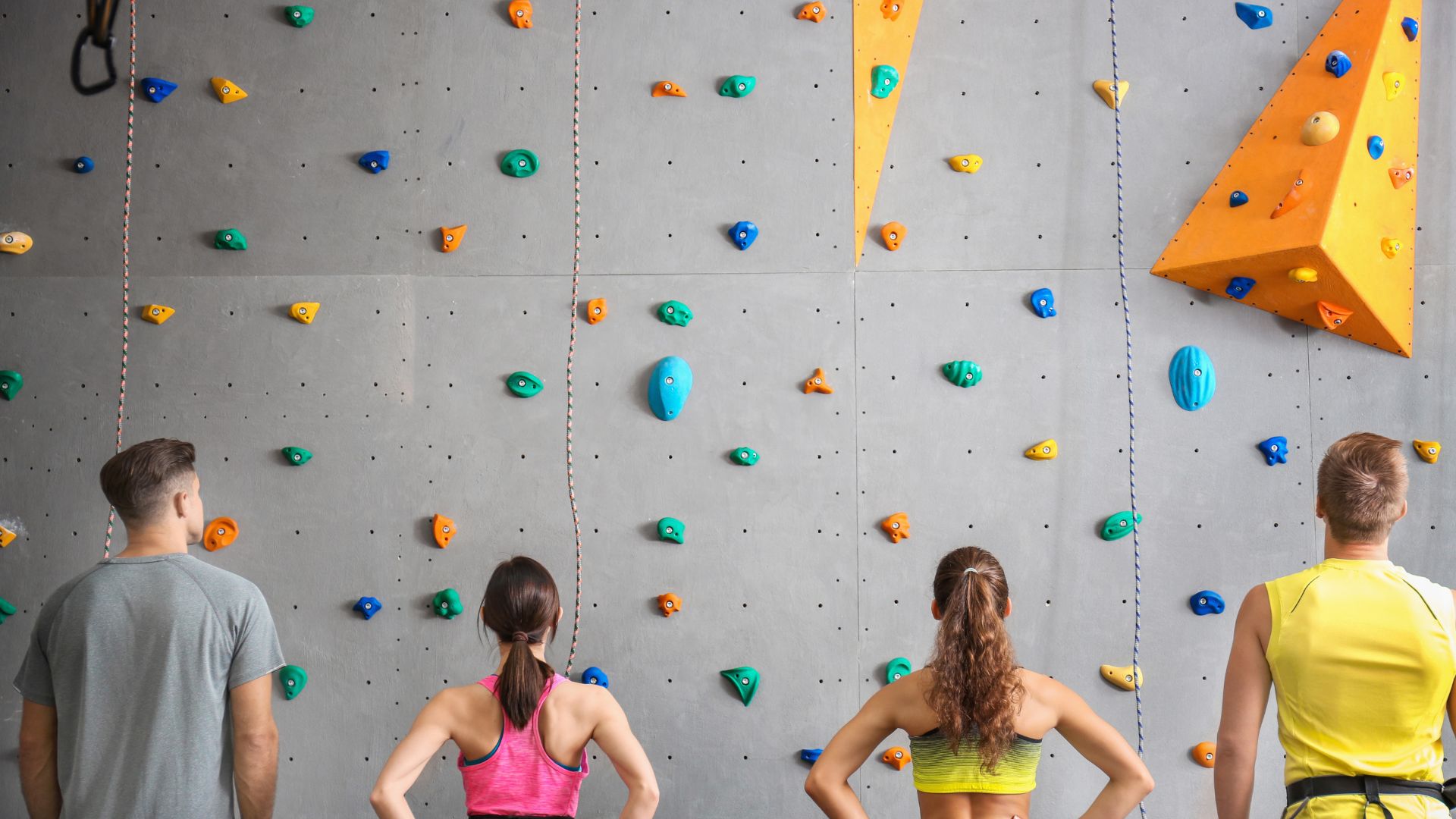 Posted on 17 August 2022 by Sara Prasek
Climbing is becoming increasingly popular, but this also means that more competition is emerging in the market. More and more climbing centers are being built, so if you own a climbing gym, you must try to stand out from the competitors.
How to achieve this?
Watch an interview with a Cube Walls marketing Specialist and see how the best do it!
Modern marketing is the key to success!
Let's begin by interpreting what marketing is.
Marketing consists of all activities that are undertaken to promote products and services. The main task of marketing is to meet the needs of the company's customers and to achieve profit at the same time.
How to properly conduct the climbing gym marketing?
To begin with, you should think about the main purpose of your marketing activities. Those can be for example:
Creating a positive image of your climbing gym.
Building your club recognition in the local market.
Attracting as many customers as possible to visit your climbing gym.
Encouraging people to sign up for training with an instructor.
Attract viewers to your club's climbing events.
Depending on which objective you choose, your marketing activities will vary slightly.
If you already have a specific marketing goal, you should focus on clarifying your target group, which are your potential customers'. Precise their demographic data, system of values and beliefs, potential problems and challenges. This will help you in choosing the best and the most effective way to communicate with them.
When your audience and goal are set, you can focus on choosing the right promotion method.
We can distinguish two basic types of marketing: offline marketing and online marketing.
Offline marketing
Offline marketing consists of all offline marketing activities. Those can be for example, newspaper ads, billboards, or flyers. In the case of climbing gyms, events deserve the utmost attention.
The organization of events on climbing gyms can be divided into two types: professional sports events or events organized to meet people and spend time in a pleasant atmosphere. Such events help you build better and more lasting relationships with your customers and encourage new customers to visit your climbing gym.
Online marketing
Nowadays, the vast majority of marketing activities have moved to the online world. Having a website and profiles on social media is now necessary for your business to exist on the market. Obviously, this also refers to all climbing gyms. If you want to be recognized in the industry, you have to be present on the Internet!
Moreover, being online not only lets you inform your audience what is recently happening in your climbing gym. It also enables you to build strong and long- term relationships with your customers. Make sure your customers won't change your climbing gym into another one.
Which online marketing practices should be used to engage your audience?:
There is no one magic way to successful online marketing. Depending on what marketing tactics you take, you can rely on tasks such as:
Mailing and newsletters.
Advertisements in social media.
Storytelling.
Recurring educational posts and stories in social media.
Social media video broadcasts.
Some people say that online marketing is the only necessary and effective type of marketing in today's digital world. However, the truth is that the key to climbing business success is the ability to combine both types of marketing online and offline.
Helpful tips for effective communicating with current and potential customers and building relations with them.: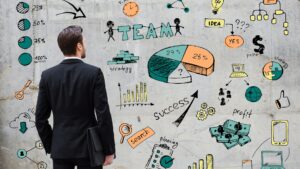 Don't stop on informing your audience – make a conversation with them!
Show your customers that you care. Ask them questions and answer comments. Remember that effective communication can bring you a lot of benefits.
Publish posts, photos or videos with information about the climbing techniques. Host webinars and help your customers when selecting appropriate equipment. Always try to provide your customers good advices on your social media channels and directly in your climbing gym.
Treat your customers as your friends!
Don't publish posts in too formal language. Why? Firstly, too formal language can make your posts, blogs and messages more difficult to read. Secondly, if you and your employees talk with your customers in real life without unnecessary formality it would be weird if you talk to them online in a totally different way.
Finally, make sure your climbing gym website is properly built!
Describe your offer clearly and show how your customers can benefit by visiting your club.
What marketing strategy do you use in your climbing gym? Do not hesitate to let us know!
If you would like additional support in organizing your climbing gym activities, contact us!