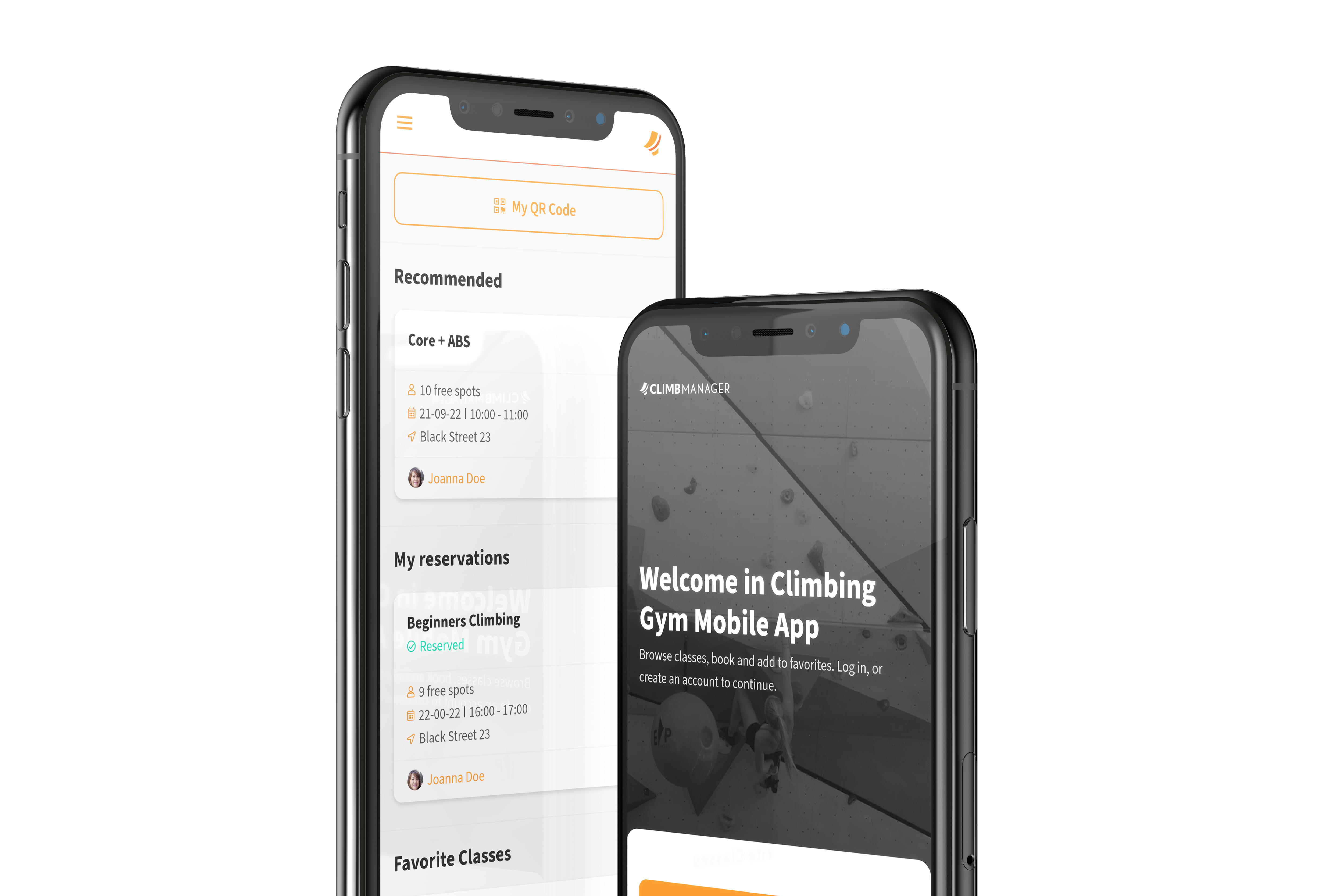 Posted on 20 September 2022 by Sara Prasek
Are you wondering how to make access to your climbing gym even easier for your customers?
Do you want your customers to be able to book or cancel classes and easily edit their profile data using a smartphone?
We have the solution!
Dedicated Mobile Application
Today, almost everyone has constant access to their smartphone. A dedicated mobile app is the perfect complement to the system you use in your climbing gym. Give your club customers the comfort they deserve!
Firstly, the benefit of the mobile application is a convenient way to create the customer account in the system. The mobile app allows new customers in your club to register for the first time and create an account in the system.
Save time at the reception desk and let your customers register quickly and conveniently using their phone.
Secondly, keep your customers in touch with your club and avoid customers forgetting about the classes booked. With the mobile app, your customers can anytime check class reservations, its time and location. Thanks to this you will avoid missed reservations and your customers will not forget about regular training in your club.
What is more, mobile application allow your customers to easily edit their personal data on the system profile using their smartphone.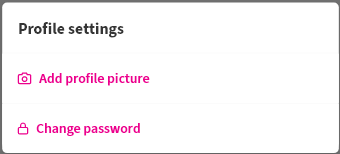 The customer will be able to update information such as their name, phone number, address, and add or update their profile picture.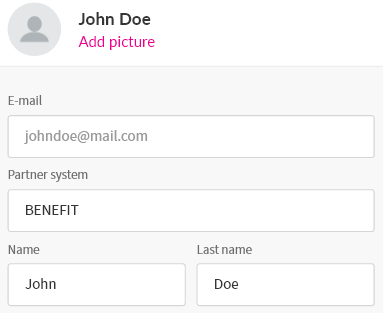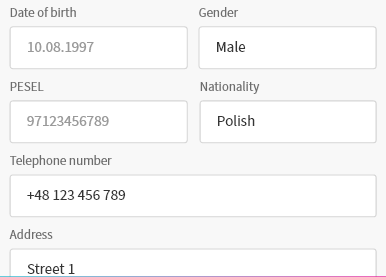 The mobile app gives your customers an easy view of their current class bookings and a detailed overview of the class available in the club.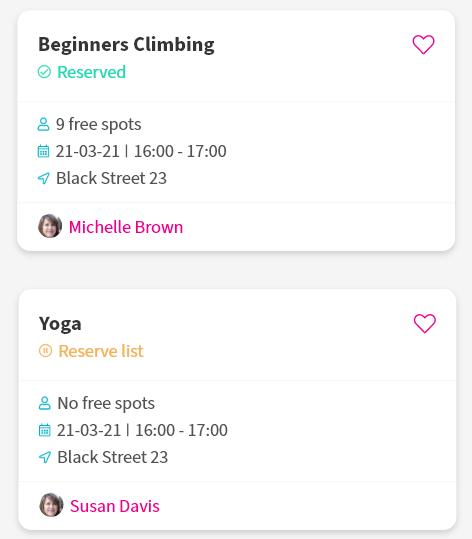 In addition, your climbing gym customers will be able to book a class using the mobile app, cancel the reservation of a class, sign up for a reserve list and sign out of a reserve list.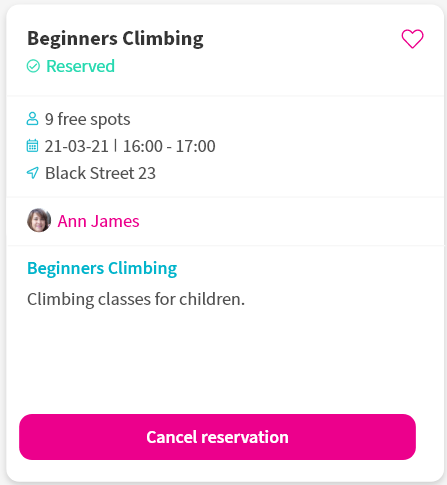 Favourite and Recommended classes
To make it even easier for your customers to access your club's classes, the app also enables your customers to add classes to their favorites, so they can easily access them in a separate 'Favorites' section. An additional element available in the customer profile in the application is the "Recommended" tab where you can include the classes you want to promote to specific customer groups.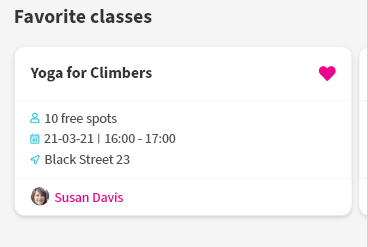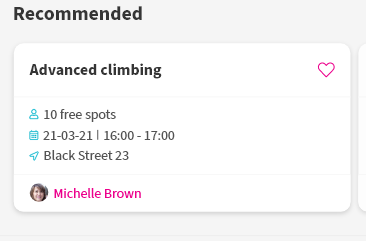 For climbing gyms with multiple facilities in different locations, it is possible for the customer to search for clubs they have access to with their contract. Available clubs can be displayed in the division to: all clubs and favorite clubs. You can add a wider description, phone number, email address, and social media profiles to each club. In addition, you can attach a link to an online map with directions to the selected club. When the customer goes to the bookmark of any of the available clubs, they can also see the classes that are available in the selected facility.
CLIMBMANAGER dedicated mobile application is fully customizable to the visual identity of individual climbing gyms.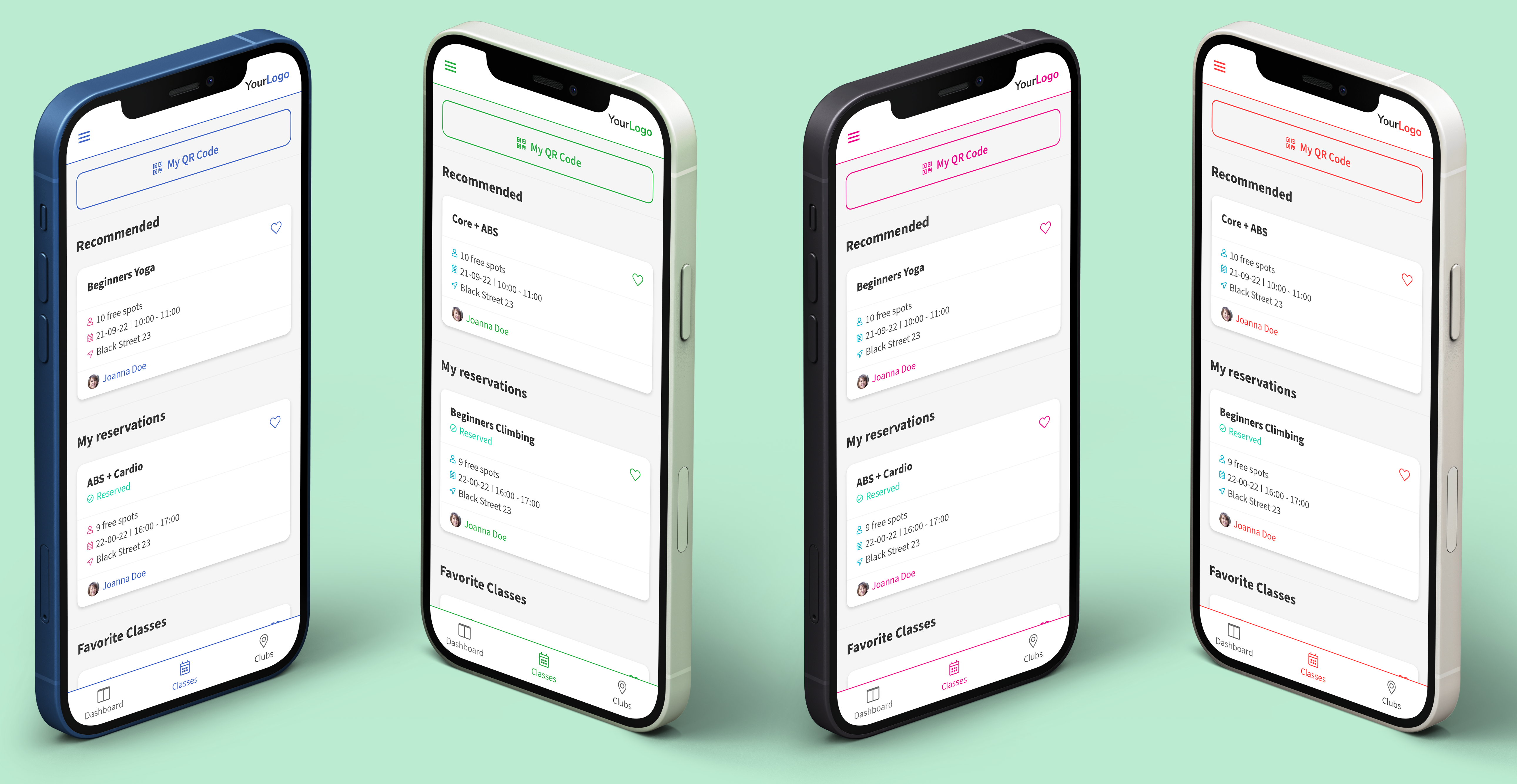 You can add and edit such informations as:
Your company logo
Your company color identification
Pictures of the selected clubs and treir locations (if you own a climbing gym chain)
Personalized class names
Names and photos of the trainers who work in the facility