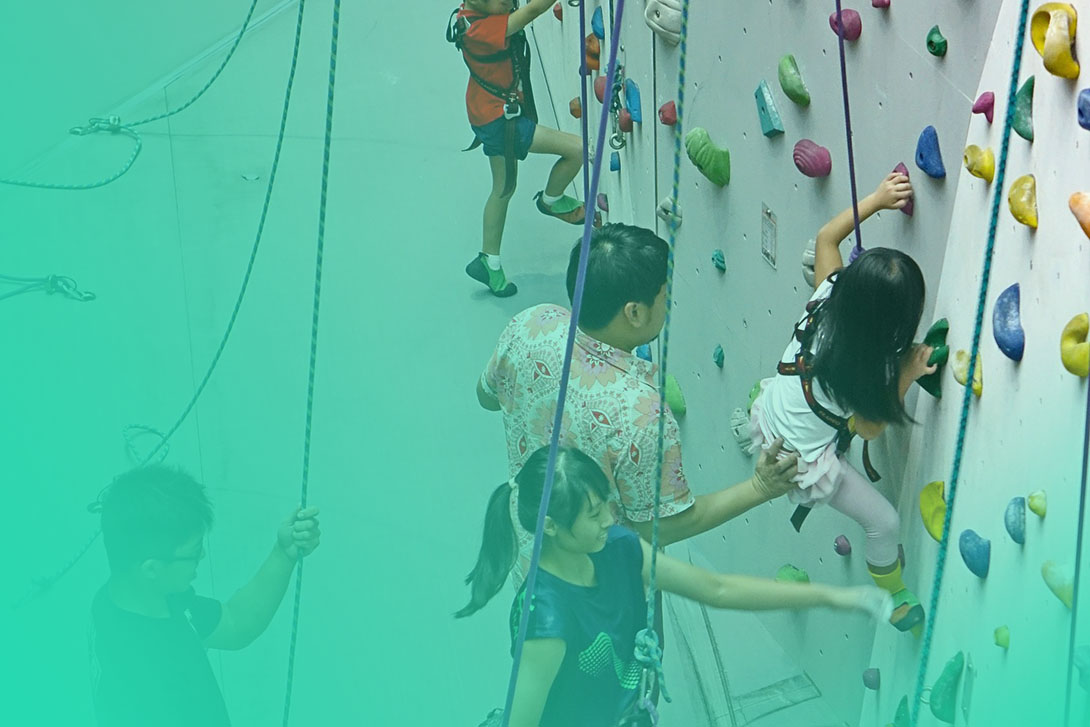 Posted on 12 April 2021 by CLIMBMANAGER
Do you know that about 60% of new clients visit the climbing wall only once and never come back?
A climbing gym is like a magnet: first, it attracts climbers and then their friends. About 70% of all new climbers are climber's relatives or friends. But beware: Despite the climbing wall's uniqueness and strong social bonds in the climbing community, about 60% of new clients visit the climbing wall only once and never come back. It's an alarming number.
Climbing gym customers – acquire, keep and bind
From the sales point of view: we can't allow such a large number of empty, one-time visits. At some point, a group of new clients runs dry, which negatively affects the income and overall business scalability.
The price does not make it easier to attract clients to the climbing wall either. While most sports facilities offer time tickets, e.g. for 1-2 hours, climbing walls often offer all-day tickets, the price of which is significantly higher than, for example, going to a swimming pool. On the one hand, a climbing wall offers their clients the entire infrastructure for the whole day.  But on the other: does an amateur know how to use this time properly? An advanced climber knows how to plan his training and use the whole day effectively, including recreation breaks. If we look from a client's perspective who has never climbed before, a high ticket price can be a barrier. A climbing wall is recognized as a place for, well, climbing. An amateur can think: "What else could you do in this place? Do I have to climb all the time? Is it worth spending more money on an all-day ticket? Will I be satisfied with this time?"
Climbing walls create a unique world that, for a stranger, may seem inaccessible at first. Climbing is psychologically and emotionally, as well as physically challenging. If someone sees harnesses, ropes or climbing holds for the first time; it may make them anxious. Is this how entertainment should look like? Should climbing walls be general be associated with entertainment? Or maybe it should be related to the health aspect? 
How to get more climbing gym members
Remember: your climbing wall website is visited by potential clients whose motivation may differ.
Let's list few examples:
Experienced climber. A climber has just moved to a new city and is searching for a new place in the local community. The climber knows what he/she wants.
A searching parent, wondering where to enrol their child in a beginner's climbing class. The parent is not a climber, never been to a climbing wall, but wants to encourage their child to climb. The parent wants to make sure that a climbing wall is a proper place for their child.
A parent inspired by their child. The child wants to climb because it wants to follow their friends: "If my friend is learning to climb, I also want to!". The parent may be surprised with their child's idea and must face this subject.
An explorer who one day decides to climb.  The explorer might have met a climber and became inspired to change his life. The inspiration may also come from reading an article, watching a film. His motivation is so strong that he visits your website.
A follower who has been encouraged to climb by a friend. If you have good friends among climbers or one day your friend discovers climbing, they likely spread their enthusiasm to other people. The follower reacts positively to a new idea – after all, his friend always has good ideas! And even if climbing itself is not that enjoyable, they will have fun together.
Other buyer personas. Maybe your climbing wall is located in an exceptional place? Some business models include a freemium membership option. You allow your clients to use the climbing wall for free in exchange for volunteering, such as support with events or cleaning work. Maybe your target group is wider because your offer includes extra activities, such as group fitness classes, yoga? Or perhaps you have an excellent chill-out zone, with a café, space for co-working or artistic events?
If your climbing wall offer is ready to accept more clients than just climbers, your sales funnel should be wide enough.
Onboarding as part of a sales funnel
More and more climbing gyms have a section on their website for visitors who have never been to a climbing gym. 
What kind of information you can find there:
safety on the climbing wall area

health precautions, health conditions

guidelines for minors

regulations

recommended clothes, shoes, accessories
Onboarding even at an early stage of the sales funnel allows you to win the member of your climbing gym. Remember, it is a part of your sales funnel – show the advantages of your offer.
Some good advice for you:
Post on your website answers to questions that not everyone dares to ask but may be important. The questions prove that you know your clients. For example:
Do I have to climb to the top?

Am I too heavy to climb?

What is the difference between bouldering and auto-belay?

What is this white powder that climbers use? Do I have to bring it with me?

I know nothing about climbing – will I be able to climb during the first visit?

What are waivers? Do I have to sign the document even if I am only watching my child climb?
Remember, the "First visit" section should encourage a customer to accept the offer. Safety on a climbing gym is essential, but in addition to the prohibitions, it is also worth mentioning what is allowed to do and what customers will gain if they decide to be part of the community.
The "First visit" section should dispel any doubts of all types, including a parent who wants to enrol their child in a climbing section or an adult who wants to make sure that climbing will be a good activity for spending free time.
It is a good idea to use infographics or videos to present safety rules, technical issues or a map of zones within the facility.
Many climbing gyms have a messy "First visit" section. A potential client may not know which information is essential and which can be omitted. If you have an extensive climbing wall offer, you can create separate sections on the website dedicated to each client type.
More and more climbing gyms introduce "Taster Session" or "Climbing fundamentals" service. These are group meetings for beginners. The classes allow getting used to the climbing gym and safety rules. Some facilities offer "Taster session" without extra pay as a part of the sales funnel.
Some climbing walls offer vouchers – discounts for new clients, for the first month of membership or the first one-time entry. If your business model involves offering discounts, you can create a discount code with CLIMBMANAGER with an expiry date for a selected customer or customers group.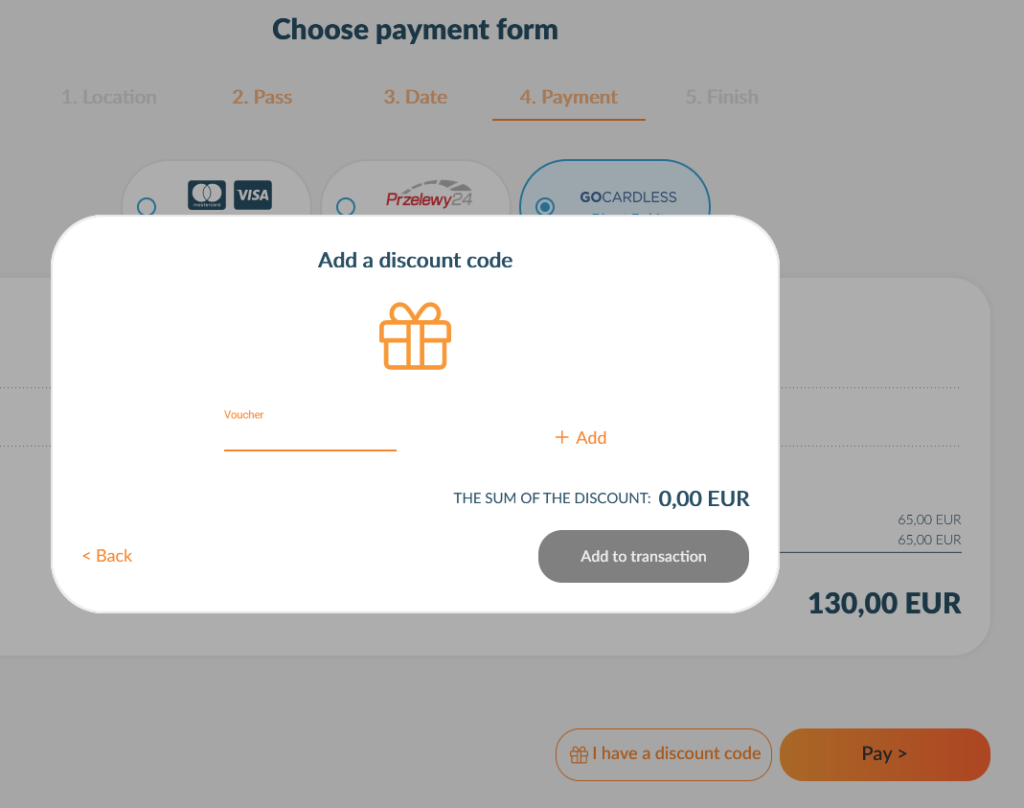 You can decide whether the discount code should apply to all types of memberships or a specific one. If you sell accessories, run a café, and you want to encourage new customers to use the chill-out area, give them a discount coupon that is active only for the first purchase.
What to do when a potential customer is not ready to purchase a membership or participate in a "Taster session"?